仓储配送
---
昊邦公司仓库位于广州市白云区太和镇上南村上南工业园,近林安物流园、丰和物流园、锦邦物流园、华邦物流园,交通便利,有10000平方米仓库,独立大门,有装卸平台,可为网络电子商务供货商、日化产品公司、快消品公司、在广州寻找进仓存放/产品仓储管理/城市配送及快递代理等提供相对应的物流服务,十多年的国内运输经验可为您提供最优质的物流策划货运服务,成熟的仓储管理经验可为您提供进仓/分拣/包装及配送服务,灵活的仓库管理出租方式更是为国内外中小电子商务企业提供最佳的产品存放平台。专业提供从10-1000平方米不等,以满足不同客户的不同需求。所有分割仓库均实行封闭式安全管理。拥有丰富物流资源和完善的仓储物流配送管理体系,应用信息化、电子化实施物流作业管理。
Haobang's warehouse is located in Shangnan Industrial Park, Shangnan Village, Taihe Town, Baiyun District, Guangzhou, near Lin'an Logistics Park, Fenghe Logistics Park, Jinbang Logistics Park, and Huabang Logistics Park. The transportation is convenient. It has a 10,000 square meter warehouse and is independent. The gate has a loading and unloading platform, which can provide corresponding logistics services for online e-commerce suppliers, daily chemical products companies, fast-moving consumer goods companies, looking for warehouse storage / product storage management / urban distribution and express agents in Guangzhou. Many years of domestic transportation experience can provide you with the best quality logistics planning and freight services. Mature warehouse management experience can provide you with warehouse entry / sorting / packaging and distribution services. Flexible warehouse management and rental methods are especially suitable for small and medium-sized companies at home and abroad. E-commerce companies provide the best product storage platform. Professional offers ranging from 10-1000 square meters to meet the different needs of different customers. All divided warehouses are implemented with closed security management. It has abundant logistics resources and a complete warehouse logistics distribution management system, and uses information and electronicization to implement logistics operation management.
● 仓库服务内容与优势:
1、可用来存放玩具、电器、服装、快消品等B2C的销售产品;环境良好、管理规范、交通便捷、服务完善、安全有保障;是从事B2C电商销售客户的首选托管仓库。
2、昊邦供应链仓库托管可为客户提供的服务内容非常丰富和完善;服务范围包括:库区规划、入库收货、搬运装卸、产品上架、货物保管、日常保养、出库拣货、拼箱打包、贴换标签、市内配送、代发快递、代发物流、代签回单、代收货款等一站式托管服务。
3、昊邦供应链拥有个性化专业的WMS仓储管理系统;能有效的实现仓储数据、种类的精准和精确管理;公司累积了多年(零事故)仓储管理经验,能有效管控货物的安全存储、精准收发、快捷进出、整齐堆放、干净卫生等五大核心管理工作,为客户提供物超所值的仓库管理服务。
1.It can be used to store B2C sales products such as toys, appliances, clothing, and fast-moving consumer goods. The environment is good, the management is standardized, the transportation is convenient, the service is complete, and the security is guaranteed.
2.The services provided by Haobang supply chain warehouse hosting can provide customers with very rich and perfect services. The scope of services includes: storage area planning, storage receipt, handling, product shelves, cargo storage, daily maintenance, out-of-warehouse picking, consolidation One-stop hosting services such as packaging, label replacement, city distribution, express delivery, logistics, signing receipts, and payment collection.
3.Haobang supply chain has a personalized and professional WMS warehouse management system; it can effectively achieve accurate and precise management of warehouse data and types; the company has accumulated many years of (zero accident) warehouse management experience, and can effectively control the safe storage of goods, accurate receiving and sending, The five core management tasks of quick access, neat stacking, and cleanliness provide customers with value-added warehouse management services.

● 能为客户带来哪些价值呢?
1.(安全价值)零风险托管
专业防火、防盗、防水管理;定期检查、定期演练、定期学习;从理论、到思想、到行为统一管理。通过对库存货物实行投保管理,将存储经营风险转移给保险公司承担,为客户带来绝对安全的保障。

Professional fire prevention, anti-theft, and waterproof management; regular inspections, regular drills, and regular learning; unified management from theory, thought, and behavior. Through the implementation of insurance management of inventory goods, the risk of storage operation is transferred to the insurance company to provide absolute security for customers.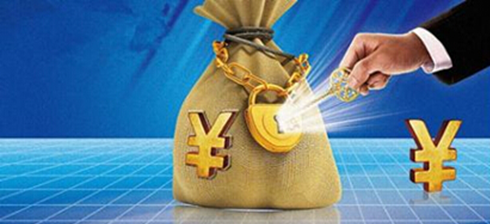 2.(快捷价值)进出快速准确
进出货作业采取托盘堆放;进出库采用标准化、规范化、流程化、机械化的进出货管理;为客户进出货物提供了有力、快捷的保障。
The palletizing is used for the inbound and outbound operations; the standardized, standardized, streamlined, and mechanized inbound and outbound management is adopted for the inbound and outbound warehouses; it provides a strong and fast guarantee for customers to enter and exit the goods.
3.(及时价值)信息更新及时

专业的WNS+TMS个性化管理系统;通过专人操作为客户提供存储、流通货物的实时查询和统计服务;让客户随时掌握货物进、销、存真实数据的保障。
Professional WNS + TMS personalized management system; provide real-time query and statistics services for customers to store and circulate goods through a special person operation; let customers grasp the guarantee of real data of goods purchase, sale and storage at any time.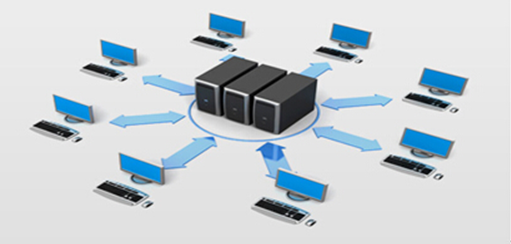 4.(实惠价值)方便灵活经济的租仓方式

实行多仓库、多货主、多库位管理;支持不同类型货物合理混合堆放管理;客户可根据自身需求租用合适面积的仓库;时间可长可短,日期、月租、季租、年租均可。
Implementation of multi-warehouse, multi-owner, multi-location management; support for reasonable mixed storage management of different types of goods; customers can rent a warehouse of the appropriate area according to their own needs; time can be long or short, dates, monthly rent, quarterly rent, annual rent can be .